The Smart Way To Move Beyond Debt
Find freedom with a personalized program
Put a stop to endless fees and interest
Cut monthly payment by 40% or more
Get out of debt faster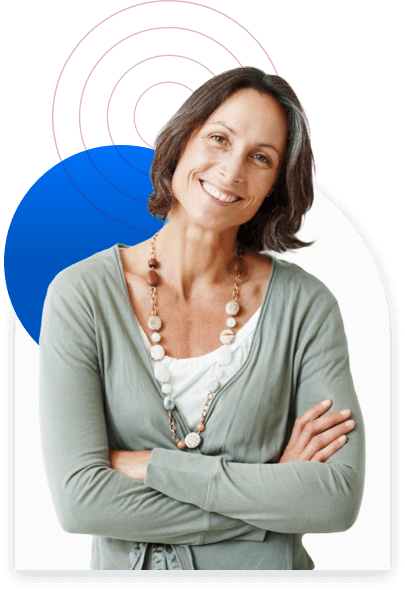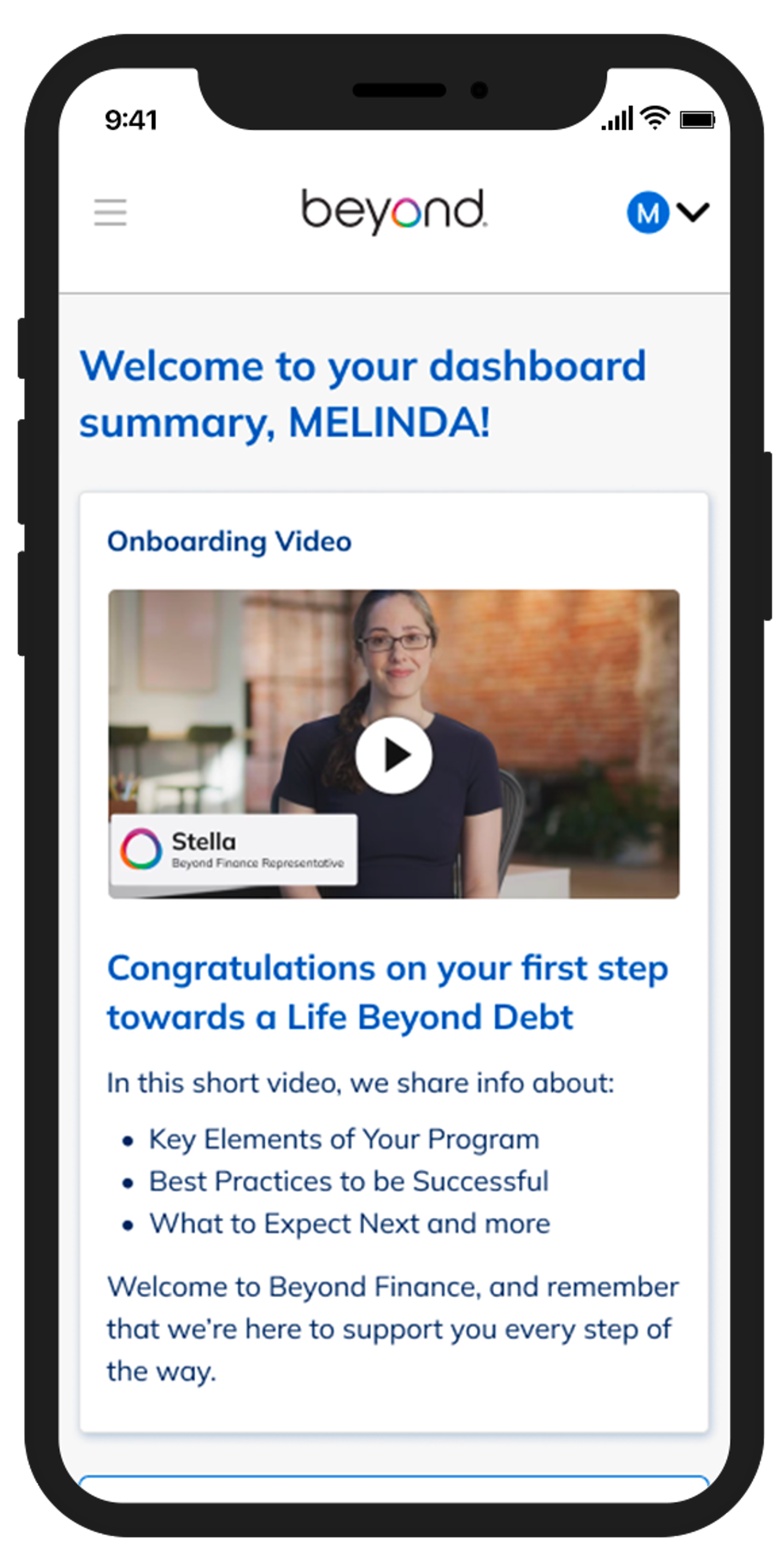 Relief In Your Hands
Easy-to-use App for iOS and Android
24/7 access to your program
Watch your progress
Download the app
Scan the code using your phone's camera to download the app
The mobile app is exclusive to people currently enrolled in a Beyond Finance program.
You don't have to take our word for it!
We've helped over 300,000 clients on their way to a brighter future, resolving over $3 billion in debt along the way. Here are a few of their stories...
Trustpilot
I'm very impressed with Beyond Finance! So far, I have received more offers in the last month than I did with another company in a year.
Trustpilot
I'm so grateful and relieved to know I'm in good hands with Beyond Finance! They have already resolved 5 accounts in only 5 months! I'm feeling hopeful and looking forward to a clean start.
Trustpilot
My experience with Beyond Finance has been amazing. They have taken the stress out of this experience and have afforded me the opportunity to save more money and build a nest egg in addition to wiping my debt clean.
Trustpilot
Everything that Beyond Finance outlined when I enrolled in the plan is playing out as explained.
Trustpilot
Once I got in contact with Beyond Finance we discussed the situation and reached an agreement. They followed through and made agreements with my creditors work!
Trustpilot
Beyond Finance has been very attentive to my concerns and questions.
Trustpilot
I am grateful and have had nothing but a great experience with Beyond. I highly recommend them.
Trustpilot
Working with with Beyond Finance was a big relief. They gave me great service and I have less stress.
* These examples do not include program fees. This is a small sample of prior resolution results and are not representative of results in all cases. Results may vary and there are no guarantees that all creditors will agree to resolve debts.
Read More Stories
Why wait?
Get a
FREE

evaluation today.

Call our team at 800-495-4069