The Above Graduation Loan vs. Continuing Your Beyond Finance Program
During your first year of program enrollment, if you make consistent, on-time deposits for at least 6 months (and meet the rest of Above Lending's criteria), you'll be eligible to apply for the Above Graduation Loan. At this point, you must make an important decision for yourself:
"Do I continue on in my Beyond Finance program as usual — or do I take the loan?"
This is worth real consideration because there's no one-size-fits-all answer. There are benefits to each option and in making your decision, it's important to determine your priorities.
Let's break down the advantages of both taking the loan and continuing your Beyond Finance program so you can make the best decision for you!
---
How Each Option Works
Most people reading this are likely already familiar with how the Beyond Finance program works: you make deposits into your Dedicated Account, and once you've built up enough funds to give our negotiations team leverage, they reach out to your creditors and work on your behalf to reach settlements.
Once you receive and accept a settlement offer, the funds in your Dedicated Account go to paying off the creditor and Beyond Finance's fee. Then you build up more funds, and rinse and repeat until all of your enrolled debts are settled and paid off.
The Above Graduation Loan is an offer available to eligible Beyond Finance clients through our affiliate, Above Lending. If you are approved for a loan, the funds are deposited into your Dedicated Account. This way there's enough money to settle and pay off all remaining debts and Beyond Finance fees in as little as 90 days, accelerating your graduation from the Beyond Finance program. Your monthly or biweekly deposit is now replaced with an affordable fixed-rate loan payment.
The Above Graduation Loan vs. Continuing Beyond Finance Program: A Direct Comparison
While it's true that both paths are great options, they each offer their own advantages. Read on to see which option takes the "win" when it comes to different categories.
Overall Savings
Winner: 🏆 Continuing Beyond Finance Program
Both options can save you thousands upon thousands of dollars you'd otherwise be paying if you continued to make minimum payments to your creditors, potentially keeping you in debt for decades. However, because the loan has a fixed interest rate, you will ultimately be paying somewhat more in the long run if you go with this option (and don't repay your Above Graduation Loan early).
Your Beyond Finance program does not require you to pay interest and is designed so that you'll never pay more than you owed to your collective creditors upon enrollment (our "No Worse Off" policy). For this reason, continuing your Beyond Finance program is the option that will save you the most money.
Credit Score Recovery
Winner: 🏆 Above Graduation Loan
While the vast majority of Beyond Finance clients who didn't go forward with the loan still report a completely recovered FICO score by the time they graduate from the program, not everyone wants to wait that long. The Above Graduation Loan tends to speed up the time to recover your credit score because your outstanding enrolled debts are typically more quickly resolved.
Timeline To Be Debt-Free
Winner: 🏆 Continuing Beyond Finance Program
Both options provide a way out of debt that's typically much faster than continuing to make minimum payments on your existing credit (with constantly accruing interest and fees). But continuing in the Beyond Finance program takes the edge here because the loan option involves paying interest as well. This adds on a bit more time to reach that debt-free life.
Stress Relief
Winner: 🏆 Above Graduation Loan
The Above Graduation Loan takes the "W" this time because 1.) clients should no longer have to deal with overwhelming creditor calls, letters, etc. (as the loan accelerates the debt resolution) and 2.) there's a real mental health benefit to knowing your enrolled debts are completely paid off and you're now only beholden to a single loan payment. The stress relief alone is often the reason some clients decide to go forward with the loan option.
---
The Bottom Line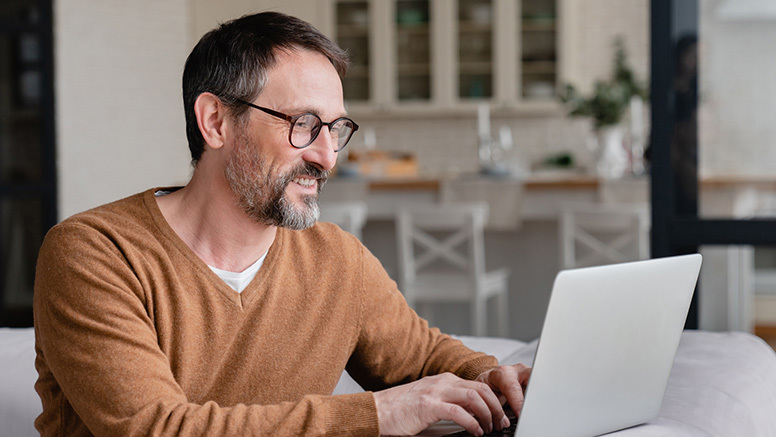 This decision is going to be a highly individual one. For example, if:
you don't have immediate plans to purchase a home,
you're able to let creditor calls slide off your back,
and your primary goal is building up savings ASAP,
then continuing your Beyond Finance program as usual probably makes the most sense.
On the other hand, if:
creditor outreach is making you overly anxious,
you'd like to be granted more credit in the future (i.e. refinance your car payment soon),
and you'd like to know that all those outstanding enrolled debts are behind you,
then the Above Graduation Loan is probably the way to go!
The choice must come down to what your immediate priorities and goals are. But ultimately, both options are great ones! Either way, you can see your credit score recover, you can become debt-free, and you're saving a ton of money by avoiding the prospect of making minimum payments to your creditors indefinitely.
You're very much on your way to a debt-free life — it's just about which path you'd prefer to take to get you there.